zurück zur Übersicht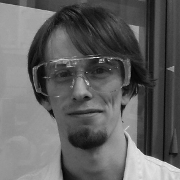 Frederick Lindner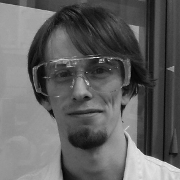 Faculty of Biology, Chemistry & Earth Science
Organic Chemistry (Food Chemistry)
---
Frederick Lindner studied Life Science at the Leibniz University of Hannover and did his bachelor thesis on "Chemo- and mutasynthetic studies on new ansamitocin derivatives with alkinyl group" with Prof. Andreas Kirschning in 2012.

For his master he studied "Medicinal and Natural Product Chemistry" at the Leibniz University of Hannover. In 2013/14 Frederick visited the group of Prof. Peter Leadlay in Cambridge where he worked on amidino hydrolases. His studies were supported by the scholarship "Niedersachsenstipendium" and an ERASMUS scholarship.

His master thesis dealed with the synthesis of complex late-stage intermediates of polyketide biosynthesis. In his PhD thesis he continues this work and is also studying the enzymatic processing of these intermediates.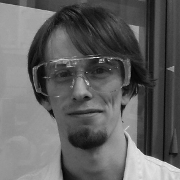 Faculty of Biology, Chemistry & Earth Science
Organic Chemistry (Food Chemistry)
---
Publikationen
2018
Lindner, Frederick; Friedrich, Steffen; Hahn, Frank
Total Synthesis of Complex Biosynthetic Late-Stage Intermediates and Bioconversion by a Tailoring Enzyme from Jerangolid Biosynthesis
In: The Journal of Organic Chemistry Bd. 83 (2018) Heft 22. - S. 14091-14101
doi:10.1021/acs.joc.8b02047 ...

2016
Friedrich, Steffen; Hemmerling, Franziska; Lindner, Frederick; Warnke, Anna; Wunderlich, Johannes; Berkhan, Gesche; Hahn, Frank
Characterisation of the Broadly-Specific O-Methyl-transferase JerF from the Late Stages of Jerangolid Biosynthesis
In: Molecules Bd. 21 (2016) Heft 11. - S. 1443
doi:10.3390/molecules21111443 ...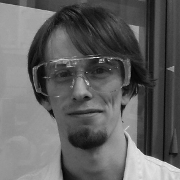 Faculty of Biology, Chemistry & Earth Science
Organic Chemistry (Food Chemistry)
---
Frederick Lindner
PhD-Student
Adress: Universität Bayreuth, 95440 Bayreuth
Room (office): 2.0 U1 06 (NW I Element 2.0)
Room (lab): 3.0 01 19 (NW I Element 3.0)
Telefon: +49 (0)921 / 55-2428 (2662)
E-Mail: frederick.lindner@uni-bayreuth.de