zurück zur Übersicht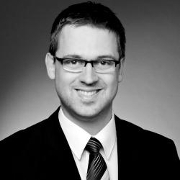 Frank Hahn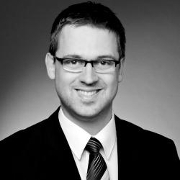 Faculty of Biology, Chemistry & Earth Science
Organic Chemistry (Food Chemistry)
---
Curriculum vitae
since 11.2015
W2 Professor for Organic Chemistry (Food Chemistry)
Department of Chemistry, Faculty BCG, University of Bayreuth
01.2013 – 12.2018
Emmy Noether Research Group Leader
Institute of Organic Chemistry & Centre for Biomolecular Drug Research, Leibniz University of Hannover and University of Bayreuth
05.2011 – 10.2015
Junior Research Group Leader
Institute of Organic Chemistry, Leibniz University of Hannover
03.2009 – 07.2011
Postdoctoral Research Associate with Prof. Dr. Peter F. Leadlay
Department of Biochemistry, University of Cambridge (UK)
Investigation of polyketide biosynthetic pathways
08.2008 – 02.2009
Postdoctoral research associate in the field of Bioorganic Chemistry
Kekulé-Institute, University of Bonn
04.2005 – 07.2008
PhD thesis in Bioorganic Chemistry with
PD Dr. U. Schepers and Prof. Dr. S. Bräse
Kekulé-Institute, University of Bonn
Polyamine solid phase synthesis and biological evaluation of the target compounds
09.2004 – 02.2005
Diploma thesis in Bioorganic Chemistry with
PD Dr. U. Schepers and Prof. Dr. K. Sandhoff
Kekulé-Institute, University of Bonn
Synthesis of polyamine conjugates
05.2003 – 07.2003
Research stay in the laboratory of Dr. E. Rose
Université Pierre et Marie Curie-Paris VI
10.1999 – 02.2005
Chemistry studies in Karlsruhe, Bonn and Paris




Awards and Fellowships
| | |
| --- | --- |
| 10.2021 – 09.2028 | Momentum initiative of the VolkswagenStiftung |
| 07.2019 – 06.2020 | Exploration Grant of the Boehringer Ingelheim Foundation |
| 02.2018 | Young Investigator Award for Natural Products Research of the DECHEMA |
| 01.2013 – 06.2019 | Emmy Noether Research Group of the DFG |
| 08.2011 – 07.2015 | Career Integration Grant of the EU |
| 08.2009 – 07.2011 | Intra European Fellowship of the EU |
| 03.2009 – 07.2009 | Research stipend of the DFG |
| 10.2005 | Diploma Grant from the Theodor-Layman Foundation |
| | |
Selected Presentations
MegaSyn Symposium on Megasynthases – Bad Nauheim – 01.10.2020
Sino-German Frontiers of Science (SinoGFoS) Symposium 2018 – Shanghai (PRC) – 19.04.2018
British-German Frontiers of Science (BriGFoS) Symposium 2018 – Dorking (UK) – 21.03.2018
DPhG-Seminar – Institute of Pharmaceutical Sciences – University of Freiburg – 08.11.2017
Directing Biosynthesis V (Offered Lecture) – Warwick (UK) – 22.03.2017
Symposium "Small Molecules & Microbes" – University of Konstanz – 10.10.2016
Institute seminar – Clemens-Schöpf-Institut für Organische Chemie und Biochemie – TU Darmstadt – 12.04.2016
51. Naturstofftreffen – Universität Bayreuth – 08.04.2016
28. Irseer Naturstofftage (Opening Lecture "Nachwuchswissenschaftler stellen sich vor") – Kloster Irsee – 24.02.2016
Natural Products: Beilstein Organic Chemistry Symposium 2015 (Invited Lecture) – Prien (Chiemsee), Germany – 29.09.2015
23. Nachwuchswissenschaftlersymposium Bioorganik – Hamburg – 23.09.2015
Colloquium in Organic Chemistry and Chemical Biology – Fachbereich Chemie – Philipps Universität Marburg – 09.07.2015
Institutssseminar – Institute of Organic Chemistry and Biochemistry – TU Munich – 16.06.2015
Directing Biosynthesis IV (Offered Lecture) – Norwich (UK) – 25.03.2015
22. Nachwuchswissenschaftlersymposium Bioorganik – Tübingen – 26.09.2014
21. Nachwuchswissenschaftlersymposium Bioorganik – Rostock – 03.09.2012
Selected Publications
Research articles
J. Wunderlich, T. Roß, M. Schröder, F. Hahn
Step-Economic Synthesis of Biomimetic β-Ketopolyene Thioesters and Demonstration of Their Usefulness in Enzymatic Biosynthesis Studies
Org. Lett. 2020, 22, 4955-4959.
T. Hollmann, G. Berkhan, L. Wagner, K. H. Sung, S. Kolb, H. Geise, F. Hahn
Biocatalysts from Biosynthetic Pathways : Enabling Stereoselective, Enzymatic Cycloether Formation on A Gram Scale
ACS Catal. 2020, 10, 4973-4982.
K. H. Sung, G. Berkhan, T. Hollmann, L. Wagner, W. Blankenfeldt, F. Hahn
Insights into the dual Activity of a Bifunctional Dehydratase-Cyclase Domain
Angew. Chem. Int. Ed. 2018, 57, 343-347; Angew. Chem. 2018, 130, 349-353.
G. Berkhan, C. Merten, C. Holec, F. Hahn
The Interplay between a Multifunctional Dehydratase Domain and a C-Methyltransferase Effects Olefin Shift in Ambruticin Biosynthesis
Angew. Chem. Int. Ed. 2016, 55, 13589-13592; Angew. Chem. 2016, 128, 13787–13790.
G. Berkhan, F. Hahn
A Dehydratase Domain in Ambruticin Biosynthesis Displays Additional Activity as a Pyran-Forming Cyclase
Angew. Chem. 2014, 126, 14464-14468; Angew. Chem. Int. Ed. 2014, 53, 14240-14244.
Review articles
F. Hemmerling, F. Hahn
Biosynthesis of oxygen and nitrogen-containing heterocycles in polyketides
Beilstein J. Org. Chem. 2016, 12, 1512-1550.
S. Friedrich, F. Hahn
Opportunities for Enzyme Catalysis in Natural Product Chemistry
Tetrahedron 2015, 71, 1473–1508.
A. Kirschning, F. Hahn
Merging Chemical Synthesis and Biosynthesis: A New Chapter in the Total Synthesis of Natural Products and Natural Product Libraries
Angew. Chem. 2012, 124, 4086-4096; Angew. Chem. Int. Ed. 2012, 51, 4012-4022.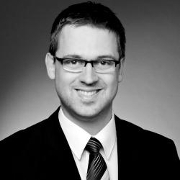 Faculty of Biology, Chemistry & Earth Science
Organic Chemistry (Food Chemistry)
---
Frank Hahn
Group leader
Adress: Universität Bayreuth, 95440 Bayreuth
Room: U 05 (B12)
Consultation time: Wednesday 3.00-3.30 p.m. in room U 05 (B12).
Telefon: +49 (0)921 / 55-3660
E-Mail: frank.hahn@uni-bayreuth.de