Team > Johannes Wunderlich
Overview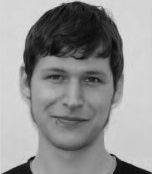 Johannes Wunderlich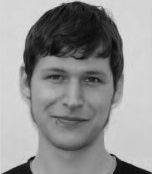 Faculty of Biology, Chemistry & Earth Science
Organic Chemistry (Food Chemistry)
---
Johannes Wunderlich studied Chemistry at the University of Bayreuth. In his bachelor thesis 2014 he was working at the chair of Prof. Dr. Rainer Schobert on "new domino synthesis 5- and 6-membered lactones and lactames with phosphorylides".
Subsequently he studied also at the University of Bayreuth the M.Sc. course "Nature Product- and Drug Chemistry" where he was writing his master thesis at Prof. Dr. Matthias Breuning in 2016 about "enantioselective synthesis C2-symmetrical pentacylces and their use in catalysis".
In his Ph.D. thesis at Prof. Dr. Frank Hahn he deals with "studies on the biosynthesis of the ambruticin middle fragment", utilizing besides classical organic synthesis mainly biochemical assays using different analytical methods.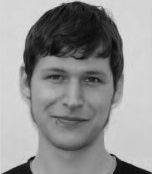 Faculty of Biology, Chemistry & Earth Science
Organic Chemistry (Food Chemistry)
---
Publications
2023
Wunderlich, Johannes
Studien zur Biosynthese des Ambruticin-Mittelfragments
Bayreuth, 2023. - 287 page
doi:10.15495/EPub_UBT_00006999 ...
(dissertation, 2023, )

2020
Wunderlich, Johannes; Roß, Theresa; Schröder, Marius; Hahn, Frank
Step-Economic Synthesis of Biomimetic β-Ketopolyene Thioesters and Demonstration of Their Usefu ...
in Organic Letters volume 22 (2020) issue 13. - page 4955-4959
doi:10.1021/acs.orglett.0c01348 ...

2018
Hemmerling, Franziska; Lebe, Karen E.; Wunderlich, Johannes; Hahn, Frank
An Unusual Fatty Acyl:Adenylate Ligase (FAAL)–Acyl Carrier Protein (ACP) Didomain in Ambruticin ...
in ChemBioChem volume 19 (2018) issue 10. - page 1006-1011
doi:10.1002/cbic.201800084 ...

2016
Friedrich, Steffen; Hemmerling, Franziska; Lindner, Frederick; Warnke, Anna; Wunderlich, Johannes; Berkhan, Gesche; Hahn, Frank
Characterisation of the Broadly-Specific O-Methyl-transferase JerF from the Late Stages of Jera ...
in Molecules volume 21 (2016) issue 11
doi:10.3390/molecules21111443 ...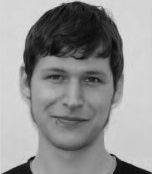 Faculty of Biology, Chemistry & Earth Science
Organic Chemistry (Food Chemistry)
---
Johannes Wunderlich
PhD-Student
Adress: Universität Bayreuth, 95440 Bayreuth
Room: U 04 (B 12)
Phone: +49 (0)921 / 55-3665
E-mail: johannes.wunderlich@uni-bayreuth.de