zurück zur Übersicht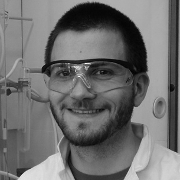 Marius Schröder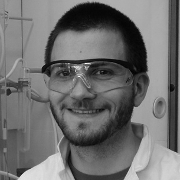 Faculty of Biology, Chemistry & Earth Science
Organic Chemistry (Food Chemistry)
---
Leaving Berlin, Marius Schröder started his course of studies of Biochemistry at the Faculty of Chemistry at the University of Bielefeld. His field of attention during this time was the "Chemical Biology".

Marius did his bachelor and his master thesis with Prof. Dr. Sewald in the field of proteomics. The titles were "Synthesis, Evaluation and Application of Sulfatase Probes" (Bachelor thesis, 2010) and "Immobilisation of Paclitaxel & Cryptophycine for Inhibitor Affinity Chromatography" (Master thesis, 2013).

In his master thesis, Marius mainly did organic syntheses. Thanks to a scholarship from the University of Bielefeld, he could then continue this work until the end of 2013 and could test his synthesised products in first biochemical assays..

With the start of his PhD thesis, Marius expanded his research interest to the chemoenzymatic synthesis of polyketides. His work will include classic organic chemistry, molecular biology as well as enzymology and should finally lead to an improved synthetic route to an antineoplastic polyketide.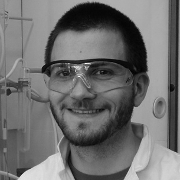 Faculty of Biology, Chemistry & Earth Science
Organic Chemistry (Food Chemistry)
---
Publikationen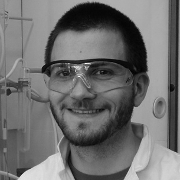 Faculty of Biology, Chemistry & Earth Science
Organic Chemistry (Food Chemistry)
---
Marius Schröder
PhD-Student
Adress: Universität Bayreuth, 95440 Bayreuth
Room: U 04 (B 12)
Telefon: +49 (0)921 / 55-3665
E-Mail: marius.schroeder@uni-bayreuth.de